And here it is! Have you decided that you are going to ask your partner to marry you? Congratulations, that is the first step completed! All that is left now is to select the perfect engagement ring. Although you may hear from your partners that they would be happy with a ring made out a dandelion, each one of us knows full well that this gesture is often more important in a woman's life than the actual wedding.
Preparation is important
It is important to spend plenty of time in preparation, to fulfil all of your partner's numerous dreams and fantasies. Each man intuitively realises that the ring is one of the most important parts of the proposal. Your partner will wear it every day on her finger and each time she looks at it, it will remind her of this beautiful and special moment. We have put together a few pieces of information and some advice on how to choose the kind of engagement ring that will put a smile on her face every day. 
Ensure you choose the correct style
The first step when choosing an engagement ring should be identifying her personal style. Does she prefer white, yellow or rose gold? Does she prefer a minimalist style, or does she value more decorated or daring designs? In case you are not sure, we would recommend you choose a classic timeless design.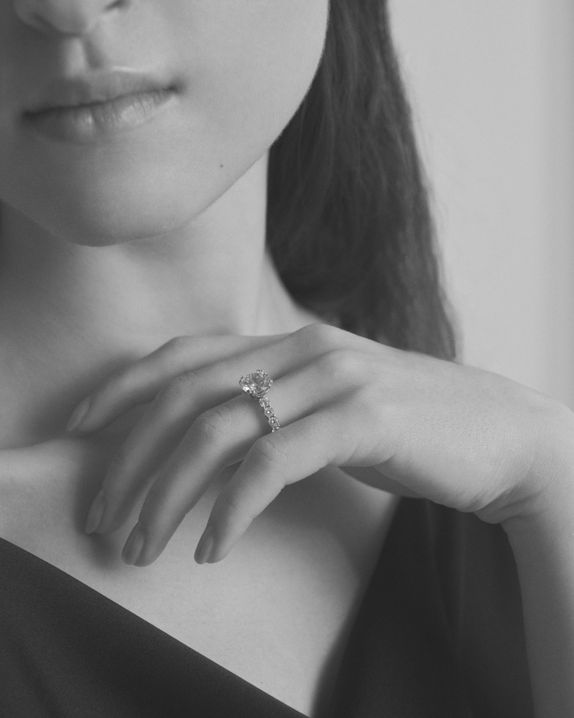 The correct size of ring
So now you know what style of ring she might like and the colour of the gold. The next very important part of the process is to select the correct size. If your marriage proposal is to be a surprise and your partner doesn't suspect anything, we have a few tips on how to gauge the correct size. The simplest one of them is to discreetly take one of the rings she wears and have it measured with calipers or a ring sizer, either by us, or any jewellery shop. If however she doesn't wear rings at all, it becomes a bit more complicated, but perhaps you can ask her best friend for some advice. You could also call us or write to us and we will gladly assist you with the size selection. The most common sizes of engagement ring are 51 or 52. If it should happen that you wouldn't get it right the first time, do not despair, most of our rings can be adjusted retrospectively without any difficulties.
Set yourself a budget
The next step is to set a budget for the purchase of your ring. In the old days, it was expected that men would spend 2 or 3 months salary on an engagement ring, but with the change of times and economy, this tradition is disappearing. You do not have to feel under pressure. The engagement ring should be a symbol of your love and commitment, not how much you are prepared to pay for it. The budget however is important for the selection of the central stone, which will determine the price of the ring. You can choose either from cubic zirconia or diamond. We would recommend you select a diamond, even if it is smaller than the alternative, since it is the hardest mineral on earth and symbolises eternity. If you however are looking for something really exceptional, you could even choose a coloured gem such as an emerald, natural fancy coloured diamond or aquamarine as a central stone for your engagement ring. Do not hesitate to contact us for more information. We would be glad to help you with your selection.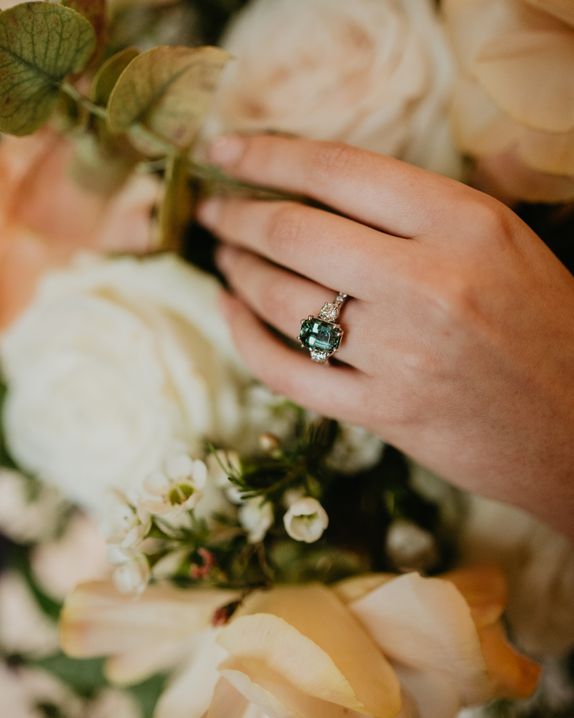 The last step: order
So now we know the style, colour of gold, size and the main stone, we can now make an order. You should allow plenty of time for us to manufacture your engagement ring. All our rings are made to order in our Brno atelier, so please allow approximately 4 weeks for supply. Should you decide from one day to the next and were looking for a ring straight away, please get in touch and we will try to come up with something to your maximum satisfaction. All that is left is to plan the time and the place and propose. We believe that with an engagement ring from our production, the positive outcome is more than guaranteed :)
Please do not hesitate to contact us. You could visit our atelier in Brno, or our showroom in Prague where we would gladly advise you on the matter.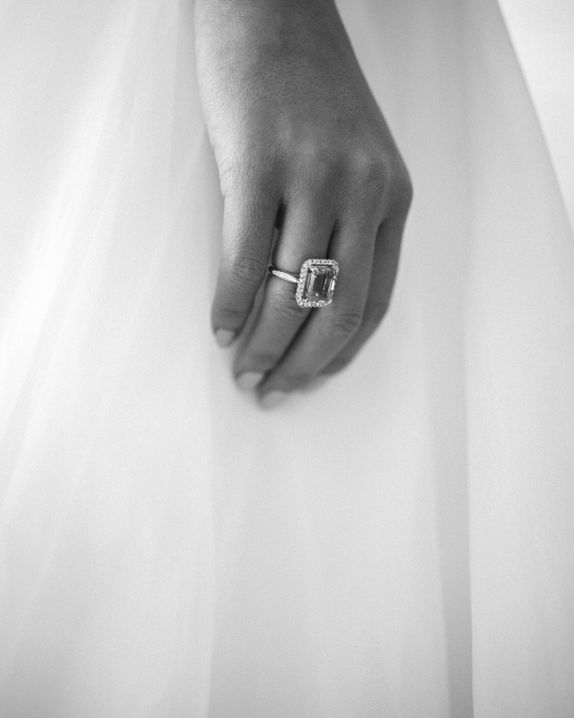 11.5.2023