Please look into the dazzling world of coloured gems, a perfect marriage between the goldsmith's mastery and natural stones.  In our goldsmiths' workshop, we go beyond boundaries, in order to create unique pieces of jewellery which tell extraordinary stories.  Let us introduce you to the gems we work the most with.
EMERALD
Emerald is the most precious gem of the beryl variety. Its beautiful green colour has no comparison in the world of jewellery. The intensity of the colour depends on the quantity of chrome and vanadium in the material. The more chrome and vanadium present in the gem, more more intense the green colour. Especially with emeralds, the colour is the most important factor, even greater than with other gems. The most valued shade of that colour, is a rich green colour with  shades of blue. Such a stone would be marked as a Colombian emerald, whilst this attribution doesn't have to correspond with its country of origin.  
The Muzo region in Colombia is one of the most important locations for emerald mining in the world. The emeralds from this region are well known for their rich green colour and exceptional purity. Muzo has long been known as the place with the highest quality and the most beautiful emeralds in the world. You can also read about how Lubos Korbicka went to the emerald mines in Colombia to find beautiful emeralds for his client.
Emeralds symbolise immortality and faith. They support communication, truthfulness and create harmony in all aspects of life. In relationships they support home happiness, fidelity and sensitivity. According to the Hindu tradition, the emerald is the symbol of the heart chakra, which is intertwined with intuition.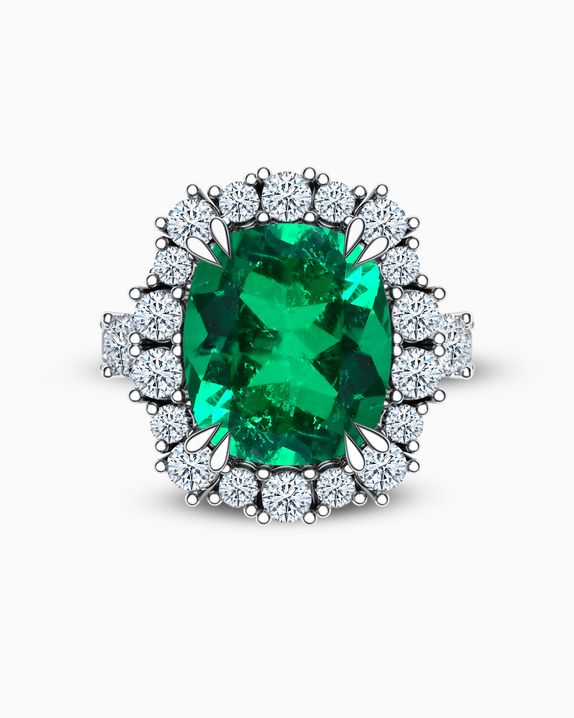 11.8.2023